Habitat Surveys Gloucestershire | Herefordshire
Botanical Surveys Gloucestershire | Herefordshire
Habitat & 
Botanical Surveys
Ecological Surveys
Wildflower Advice
Seed Collection
Gloucestershire & Herefordshire
Ecohab offer a wide range of services including ecological consultancy,  habitat restoration and wildflower planting advice.  Liz has over fifteen years experience as a professional ecologist and wildflower specialist and is a full member of the Chartered Institute of Ecology and Environmental Management (CIEEM). We offer a unique combination of ecological and horticultural expertise with hands on project experience.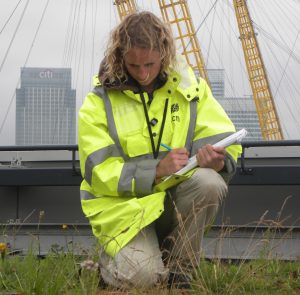 Ecohab Wildflowers provides the following services:
Local provenance seed collection.

Grow to order of rare and uncommon species.
Site visits for wildflower projects.
Soil testing and analysis.
Biodiverse green roof planting.
Lake, pond and wetland planting design.
Planting advice and aftercare for wildflower projects.
Licence to work with protected Schedule 8 plants.
We also provide consultancy on the following:
Preliminary Ecological Assessments (PEA).
National Vegetation Community (NVC) and UKHab surveys.
Landscape and Ecology Management Plans (LEMPs).
Biodiversity Net Gain (BNG) Reports.
Botanical and Habitat Classification Training.
Botanical monitoring (rapid assessments).
Ecological Land Management advice.